Other Services
Installation
If you have existing or have purchased your entertainment system compounds on-line or from a local bix box retailer, Summit Digital home is available to provide professional installation. Proper installation will assure that you achieve maximum enjoyment from your entertainment system.
Control Your Existing System
If you have an existing theater or surround system that is out of control, we can help. When Summit Digital Home integrates all of the remotes associated with your system into one easy-to-use hand held remote from
, you can truly take control of your entertainment system. Imagine finally replacing the six remotes on the coffee table with one remote that truly does it all.
Security
A security system should be a fundamental part of any home. The peace of mind provided by a security system definitely offsets its cost. When Summit Digital Home installs your security and surveillance system it will feature products from GE Security and Panasonic.
Structured Wiring
Structured wiring integrates and centralizes the low-voltage cabling systems such as satellite, cable, TV, internet, computer, phone and music. This cabling serves as the infrastructure for new and future technologies and is a wise investment in the future of your home. Trust Summit Digital Home to future-proof your home by installing cabling that anticipates further technological advances, so future systems may be added easily, with minimal expense or disruption.
Video Calibration
Manufacturers adjust their video displays to look as appealing as possible next to competing models on a showroom floor. If your room lighting differs from the showroom, the video display should be adjusted. Using a colorimeter to scientifically measure the contrast, brightness, color, tint, and color temperature of your video display, Summit Digital Home makes the adjustments to dramatically improve your picture quality.
Central Vacuum Systems
Central vacuum systems are one of the most popular home amenities today. A central vacuum system from Dirt Devil adds value to your home and keeps it clean and healthy. If you have an existing home but would like the convenience of a central vacuum system in your kitchen, master bath or garage; consider the new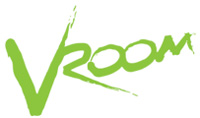 freestanding unit.
Electrical Services
Summit Digital Home has an electrical division that operates as Summit Electrical Services. Summit Electrical Services is a full service, licensed, bonded electrical contractor that performs all of the high voltage electrical work required on Summit Digital Home installations.